The advantages of RFID technology in hazardous areas
07/04/2017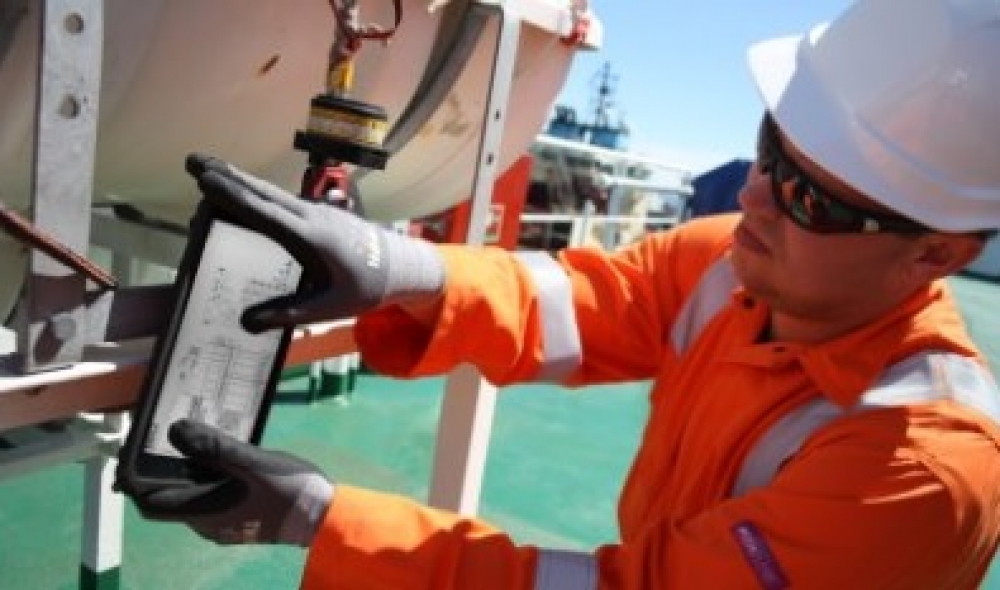 RFID technology can help the industry by providing a quick, flexible and reliable way to electronically detect, track and control a diverse range of items. It deals with the remote collection of information stored on a tag using radio frequency communications. In simple terms, the system consists of a tag as a transponder, and an interrogator as a reader.
The RFID tag can store information ranging from as little as an identification number to kilobytes of data. The information can be written to and read from the tag, or consist of dynamic information maintained on the tag, such as temperature histories. The information is presented to a host computer, which automatically manages the information or a human operator typically using a handheld device.
In general there are two types of RFID tags: Active RFID tags, which have a transmitter and their own power source (typically a battery); and passive tags, which have no battery – they draw power from the reader.
RFID applications in the oil and gas industry
RFID finds application in almost every part of the oil and gas industry, both upstream and downstream. Many tag readers are suitable for use in the hazardous and hostile environments typical on offshore platforms, refineries and petrochemical processing plants.
Intrinsically Safe equipment is available and companies have developed Ex inspection software designed for hazardous areas using specially designed passive RFID tags, approved for ATEX Zone 1 and 2 areas.
RFID can be used for perforation gun triggering, identifying pipe joints, oil tanker tracking and tracking of personnel, just to name a few. In refineries, it can be used to capture information on pressure safety relief in major vessels, pipework and process equipment. It can be used in a live plant to cover the need for 100% accuracy and assurance that the correct safety equipment is in the correct location and set at the correct pressure rating.
To keep records of relevant critical technical and process information, passive RFID tags can be embedded in both the valve and the flange of the vessel or pipeline, enabling engineers to read the tags to confirm that the information is correct. The data can be transferred via WiFi or by connecting the RFID reader to the PC, typically by placing it in its cradle.
Refineries have a statutory requirement to test every safety relief valve and certify it is operational - using RFID can reduce the length of these safety checks, saving downtime. By using this technology, the time taken recertifying or repairing a safety valve can be reduced to under 50% that taken by traditional manual methods involving hard copy inspection, repair sheets and certificates.
Managing equipment and corrective action
Equipment reliability increases through the power of knowledge. Real time management of equipment using RFID technology can improve the equipment maintenance process by quickly providing critical personnel with the information necessary to manage the equipment. This means, that downtime can be reduced, as it ensures fixes are only made when necessary. The maintenance is recorded on the RFID tag, and operators and end-users can view the equipment maintenance history from a web-based interface or directly on the RFID reader, depending on the system. This eliminates long paper trails and subsequently, time for data entry of current maintenance operations.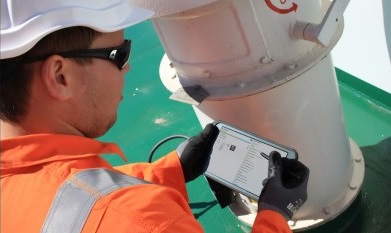 Challenges and risks
Despite its many advantages, there are also factors that impede the adoption of RFID - some economic, others technological or environmental.
For first-time users, RFID may seem costly. This involves the price of tags, readers and the necessary IT infrastructure, which usually come out more expensive than barcodes or other purely manual solutions.
The RFID tag and reader also communicate with each other through middleware, which forms the heart of RFID. Middleware refers to the software responsible for proper data entry into the system. The reader transmits data to an application, which collects, filters, and then processes it as per requirement. This means, that new software must be integrated into existing systems, which may cause challenges for the company's IT infrastructure.
Also, no uniform standards for RFID hardware and software have been established in the Oil and Gas industry, leaving environmental factors - such as physical challenges in the form of tag interference, reader interference and so on – to be assessed. The tags also have to withstand the environment of extremely high-pressure temperature, corrosion, sulphide stress etc.
These challenges will vary from application to application, but in most cases the advantages of RFID, including the real time data gathered, instant overview and knowledge gained should provide efficiencies that reduce the overall complexity and expense in the long-term.
Case study - Myanmar offshore implementation
In mid-2014, Malaysian oil company Petronas conducted a market investigation for a new Ex maintenance solution supported by RFID technology. They were looking for a solution that would increase the efficiency of their Ex campaigns and at the same time provide them with an instant overview of their equipment. Petronas needed the solution for its Yetagun gas/condensate field and associated pipeline installation, located in 105 metres of water in the Andaman Sea some 500 km south of Yangon in Myanmar. The Yetagun field consists of an offshore wellhead platform, a production platform and a booster compressor platform. The company chose SafeEx software using RFID technology and handheld devices.
Petronas Manager Aung Soe Min said:
"The SafeEx software is user-friendly, and provides complete and comprehensive information of Ex equipment installed at our Yetagun facilities. In addition, its performance is reliable and suitable for our routine Ex equipment inspection as the software not only reduces man-hours during inspections, but also improves safety by providing a full and easy overview of the condition of our Ex equipment installed on our Yetagun installation.
"With SafeEx software, the inspection procedures are converted to electronic tasks on layout drawings, which the inspection personnel conduct guided by a handheld tablet or smartphone. Each piece of equipment has a passive RFID tag approved for Ex zone 1 installed, which enables the software in the handheld device to create an electronic time-stamp and full electronic audit trail. "Each RFID tag has a unique ID connected to the Petronas' Ex register, thus enabling the software to recognise the specific piece of equipment in the system when scanned – and displaying the checklists, values and documents linked to the specific piece. It is also possible to capture photos of the equipment and/or any found non-conformities during inspection. Information entered under inspection is synchronised with the SafeEx web system, where it is instantly visible to those, who need to diagnose any issues and determine follow-on actions. The checklists in the SafeEx software are in accordance with the IEC 60079-17.
"The software is intuitive and easy to use, and by using RFID technology, we have an excellent measure of control. We are certain of when, who and what has been done, and as a result, we are notified of any further actions needed," Aung Soe Min concluded.
Original link: http://www.hazardexonthenet.net/article/121897/The-advantages-of-RFID-technology-in-hazardous-areas.aspx
About the author: René Larsen is founder and CEO of SafeEx. He started his career as a shipbuilder at Orskov Yard in Frederikshavn, Denmark, became Chief Engineer and went on to become sales and project manager for Aalborg Industries, a marine boiler company. In 2008, after 21 years in the marine industry, where he gained both administrative and offshore practical experience, Larsen started an interim management company: Offshore & Marine Contacts, and seeing the need for technology to conduct inspections and maintenance, set up SafeEx shortly after.
Registered
Atex professionals