Explosion Protection for Biomass, Wood Processing Plants
07/24/2018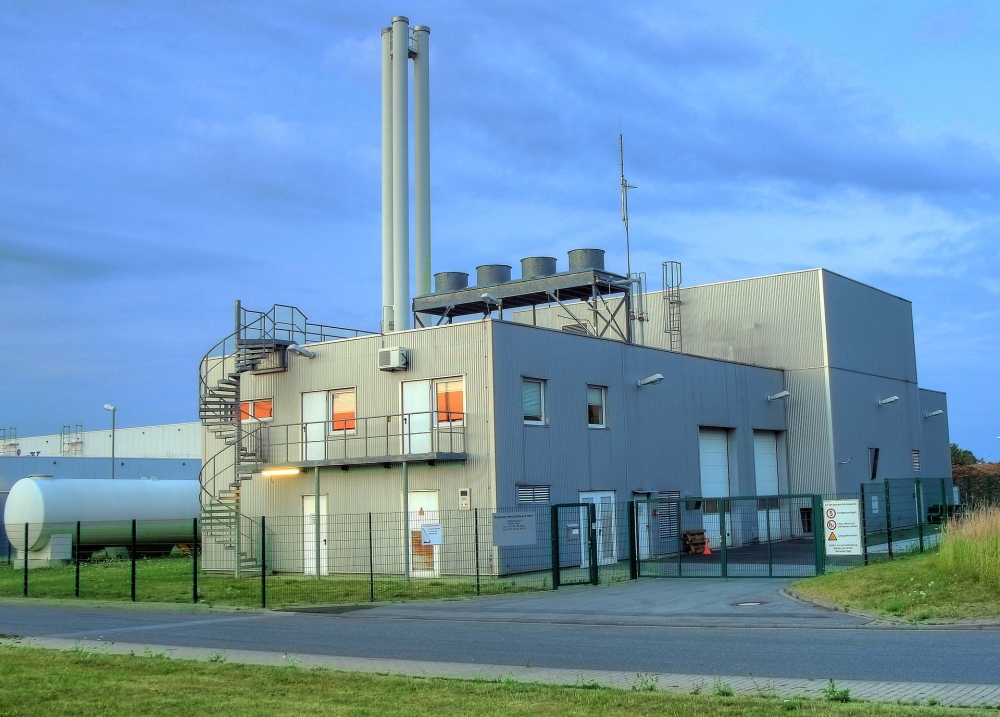 Industrial explosions present serious risk to any wood- or cellulose-processing facility, such as a biomass plant, that handles combustible dusts and vapors. Ignition of a dust or vapor cloud in process equipment can not only destroy the primary vessel, but also propagate to interconnected equipment and into the plant, causing secondary explosions with devastating results. Fortunately, there are proven ways to deal with this threat.

Not long ago, IEP Technologies received a call from a leading North American manufacturer of wood products. With several plants in the U.S. and Canada, the company's management was concerned that its employees were at risk from devastating explosions. The threat of uncontrolled ignition of fine wood particles and dusts was present in every plant vessel.

The project began in our lab. We collected seven samples of dust samples from the pilot plant, and brought them back to the IEP Technologies Combustion Research Center for explosivity testing. The CRC is an independent laboratory specializing in the combustion characteristic testing of dusts, liquids and gases.

IEP engineers then conducted a review of the equipment suspected of being explosion risks. More than 30 vessels and wood processing production machines were identified for inclusion in the explosion protection strategy. This equipment included dust collectors, cyclones, weigh hoppers, fiber bins and forming heads along with connecting conveyors and ducting.

The scale of the project required a considerable amount of prework by IEP sales, support and engineering teams, involving five site visits. The purpose was to ensure the customer's complete understanding of and satisfaction with the design concept.

From the project's outset, the objective was to provide an integrated safety net for the plant to protect against explosions, as well as false system actuations and costly production shutdowns due to occasional over-pressure situations in the process line. This required the company to reinforce or upgrade older unprotected vessels and machines where the pressure rating was insufficient to enable the developing explosive effects to be safely vented and controlled.

One specific technical challenge encountered was that, since the process line is pressurized, dynamic pressure detection would be required to differentiate between normal process pressure fluctuations and actual explosion events. We proposed our SmartDS Dynamic Pressure Detection System to fulfill this requirement. The SmartDS is a rate-of-pressure rise detector that uses multiple algorithms to constantly interrogate pressure data. This enables explosion detection while providing excellent false alarm immunity. The SmartDS is SIL-2 certified and ATEX approved.

After IEP presented multiple plant explosion protection scenarios, our customer chose the one that offered the very highest safety level. This solution included 25 zones of protection incorporating explosion venting, detection, suppression and isolation, linking back to four of IEP's EX8000 Multi-Channel Control Systems. A key feature of this system is that each EX8000 Controller can handle up to 16 zones, therefore building plenty of scope for future plant expansion into the customer's current installation.

The integrated explosion protection system combined several elements including passive explosion venting for outdoor vessels, together with detection, suppression and isolation to safeguard against the propagation of explosion products to interconnected vessels and machines in the form of secondary explosions.

In view of the significant investment being made by the customer to protect their people, assets and business continuity, they commissioned an independent, third-party study by a reputable safety engineering group, which validated the approach and solution.

Due to the size of the project, it was managed by several mechanical engineering teams, reporting to a veteran integrator. System supply, engineering and checkout from IEP Technologies were included in the scope of supply to the customer. Once online, local support and any necessary spare parts will be supplied by the IEP service center located in the region. Looking ahead, IEP will be working with the customer to help train their local engineers to enable them to investigate and identify explosion protection issues in other company plant sites throughout North America and Canada.
Source: http://www.biomassmagazine.com/articles/15456/explosion-protection-for-biomass-wood-processing-plants
Registered
Atex professionals